BY OUR DEPARTMENT
Downloads
Literature for Exams
Examiner: Prof. Dr. Michael Frese

The two lectures on Work- and Organizational Psychology and the literature stated below form the basis of the exam, which consists of three parts:
Topic for consolidation
Work Psychology
Organizational Psychology
In addition to the common literature every student chooses a topic for consolidation. Therefor the examinee is expected to read additional literature, which ich not listed here. This especially applies for topics of consolidation, where there are quite short article is specified. Literatur signed as "Vertiefung" (i.e. "consolidation") is to be read for the corresponding topic of consolidation.

This listing of literature applies for the exams of minor subject as well as main subject from summer semester 2008 on. It is also possible to use it facultatively for summer semester 2007 and winter semester 2007/2008.

If you want to photocopy the common literature, you can borrow a master copy from Mrs. Müller (Secretary). There is no complete master copy of the literature for consolidation.

Under "Related Documents" you find the mandatory literature for the exams.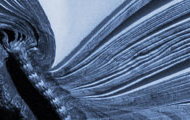 Related Links
PROF. FRESE
NEW APPOINTMENT
Prof. Frese has left University of Giessen to work at University of Lueneburg and National University of Singapore.

You can still download his articles under the link below.
LINKS
LATEST PUBLICATION BY OUR TEAM
TITLE
Focus on opportunities as a mediator of the relationships between business owners' age and venture growth
JOURNAL
Journal of Business Venturing
LATEST PRESENTATION BY OUR TEAM
TITLE
Die Paradoxie des Innovation Championings: Wenn Handeln und Kontext im Widerspruch stehen
DATE
September 2009
VENUE
6. Tagung der Fachgruppe Arbeits- und Organisationspsychologie der DGPs, Wien