ABOUT OUR DEPARTMENT
Alumni
Nico Bödeker
"Doing my studies and working as a student assistant at Prof. Frese′s department was a time I do not want to miss - it definitely shaped my university experience.
Particularly impressing was Professor Frese′s network, from which I gained a lot as a student, for example for my diploma thesis, for my first conference contributions or contributing to papers. Again and again I got the opportunity to get in contact with renowned researchers and to discuss with them my research. Researchers whose names I only knew from the big journals but whom I got to know personally when they were Visiting Professors or giving a talk at the department.

Doing research and scientific work on a high international level is standard at Prof. Frese′s department. This has also positive effects for the lectures and seminars offered by the department. Of course, every department claims to put a strong focus on teaching. However, at the department of work and organizational psychology, it is true! Here, you are trained to critically review science and scientific research.

Of course, at first glance, this means more work, working harder and a higher standard for students. So what? From my own experience I can say: It is really worthwhile to go this way! I am still benefitting from the experience. I learned a lot regarding working scientifically, critically analyzing results and thus getting to the core of issues. Even though the tasks I have to fulfil at the moment are not very much related to the current main topics of the department, I must say that there are always links to my work. So: grasp the chance of studying at the department of work and organizational psychology in Giessen!"
Diploma: 2004
Degree received: Diploma
Current Institution: Kienbaum Management Consultants - Senior Consultant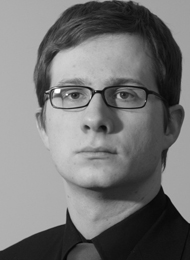 Related Links
PROF. FRESE
NEW APPOINTMENT
Prof. Frese has left University of Giessen to work at University of Lueneburg and National University of Singapore.

You can still download his articles under the link below.
LINKS
LATEST PUBLICATION BY OUR TEAM
TITLE
Focus on opportunities as a mediator of the relationships between business owners' age and venture growth
JOURNAL
Journal of Business Venturing
LATEST PRESENTATION BY OUR TEAM
TITLE
Die Paradoxie des Innovation Championings: Wenn Handeln und Kontext im Widerspruch stehen
DATE
September 2009
VENUE
6. Tagung der Fachgruppe Arbeits- und Organisationspsychologie der DGPs, Wien