ABOUT OUR DEPARTMENT
Research Projects
Demographic Change in Germany
Research Project on Demographic Change and Human Resource Management
Goal of the Research Project
Throughout the 21st century, demographic change will lead to significant transformations in the world of work. Most importantly, the number of young and highly qualified employees is going to decrease and organizations will have to increasingly rely on older people.

The goal of this research project is to provide individuals, organizations, and policy makers with empirically based recommendations on how to address age- and aging-related questions. The studies conducted in this project can be integrated in the following research framework: "The Onion Model", adapted from Farr, Tesluk, and Klein (1998).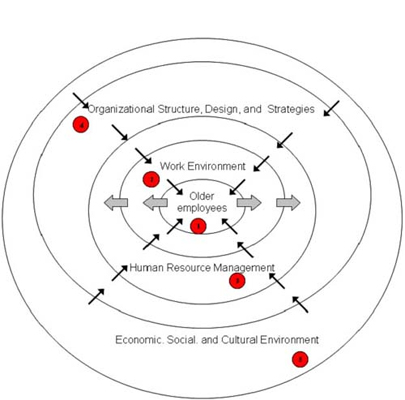 Members of the research group: Prof. Dr. M. Frese, Dipl.-Psych. Hannes Zacher.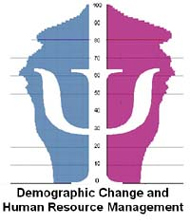 Related Links
PROF. FRESE
NEW APPOINTMENT
Prof. Frese has left University of Giessen to work at University of Lueneburg and National University of Singapore.

You can still download his articles under the link below.
LINKS
LATEST PUBLICATION BY OUR TEAM
TITLE
Focus on opportunities as a mediator of the relationships between business owners' age and venture growth
JOURNAL
Journal of Business Venturing
LATEST PRESENTATION BY OUR TEAM
TITLE
Die Paradoxie des Innovation Championings: Wenn Handeln und Kontext im Widerspruch stehen
DATE
September 2009
VENUE
6. Tagung der Fachgruppe Arbeits- und Organisationspsychologie der DGPs, Wien