BY OUR DEPARTMENT
Lectures & Seminars for Students
Seminars
The following seminars are given by the Department of Work and Organizational Psychology. The seminars combine the education of theoretical knowledge and practical skills. The seminars are continuously up-dated according to the latest scientific advances and therefore no details on the contents are given.
Methods of Workpsychology, work analysis
Methods of Organizational Psychology
Theories of Workpsychology
Theories of Organizational Psychology
Job-design
Work and healthy, stress
Groups in organizations
New technologies, interaction between human being an computer
Work and emotion, job-satisfaction
Communication und conflicts
Job-related socialisation and career development
Organizational culture and diagnosis of organizations
Leadership in organizations
Work motivation
Measurement of performance and personnel assessment
Prevention of accidents and safety
Organizational development
Personnel development
Training and schooling
Entrepreneurship
Creativity and innovation in organizations
Psychology of supply of service
Selfregulation at work
Intercultural Work- and Organizational Psychology
There is no passive participation in seminars at the department of Work- and Organizational Psyhology. All students are prompted to participate in seminars in an active way, to read the relevant literature and eventually give a presentation on studies and so on. Independently of that a certificate of participation is acquired by writing a term paper, which are based upon the topic of the seminar (cp. handout "Handzettel zur Beschreibung der Seminararbeiten" available in the secretariat).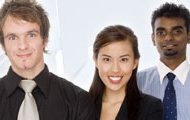 Related Links
No related documents
PROF. FRESE
NEW APPOINTMENT
Prof. Frese has left University of Giessen to work at University of Lueneburg and National University of Singapore.

You can still download his articles under the link below.
LINKS
LATEST PUBLICATION BY OUR TEAM
TITLE
Focus on opportunities as a mediator of the relationships between business owners' age and venture growth
JOURNAL
Journal of Business Venturing
LATEST PRESENTATION BY OUR TEAM
TITLE
Die Paradoxie des Innovation Championings: Wenn Handeln und Kontext im Widerspruch stehen
DATE
September 2009
VENUE
6. Tagung der Fachgruppe Arbeits- und Organisationspsychologie der DGPs, Wien