ABOUT OUR DEPARTMENT
Alumni
Jens Unger
"The working atmosphere was excellent. A lot of control and autonomy in my work and I enjoyed it very much being a member of such a productive team.
It was special working in a department that conducts entrepreneurship research that is visible and that shapes the research in this field. The record speaks for the department ? particularly in a german-wide comparison, but also internationally.

I also liked the department?s international orientation. At that time, I wanted to work in an intercultural context, get to know new cultures and do research in different cultures. Because of the many international projects the department could offer me the opportunity to work in China or Africa, for example.

I was also inspired by the Entrepreneurship-Unit?s vision to apply scientific knowledge for example to the domain of developmental aid. It was great seeing that science can make a difference.

Ok, my current position is not directly linked to entrepreneurship. However, I can use the basic skills in thinking analytically and systematically that I learned during my time as a PhD-student for my current position. Of course, the topic of errors and error management is also very useful for me ? to optimize our processes but also for me and my style to lead my people. And of course, the PhD-title is not so bad for my current job, either."
Dissertation: 2006
Degree received: PhD
Current Institution: Lufthansa AG Training and Education Management - Senior Manager Competence-Center Service, Leadership, and Branding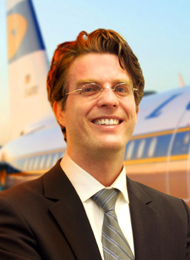 Related Links
PROF. FRESE
NEW APPOINTMENT
Prof. Frese has left University of Giessen to work at University of Lueneburg and National University of Singapore.

You can still download his articles under the link below.
LINKS
LATEST PUBLICATION BY OUR TEAM
TITLE
Focus on opportunities as a mediator of the relationships between business owners' age and venture growth
JOURNAL
Journal of Business Venturing
LATEST PRESENTATION BY OUR TEAM
TITLE
Die Paradoxie des Innovation Championings: Wenn Handeln und Kontext im Widerspruch stehen
DATE
September 2009
VENUE
6. Tagung der Fachgruppe Arbeits- und Organisationspsychologie der DGPs, Wien